Investigation
Birds and plants
When the group started meeting years ago, it was to watch the birds, since this was our primary goal. Soon we observed that there is not only amazing wildlife but also a growing number of threats in El Jable. Complaining about it was just not enough, so we decided to record everything we saw, positive or negative, and start creating a bank of evidence.
We learned that in the University of Barcelona, the professor Xavier Font developed an application for geocapturing biological data called Zamiadroid, which is a very efficient tool to help us with the task.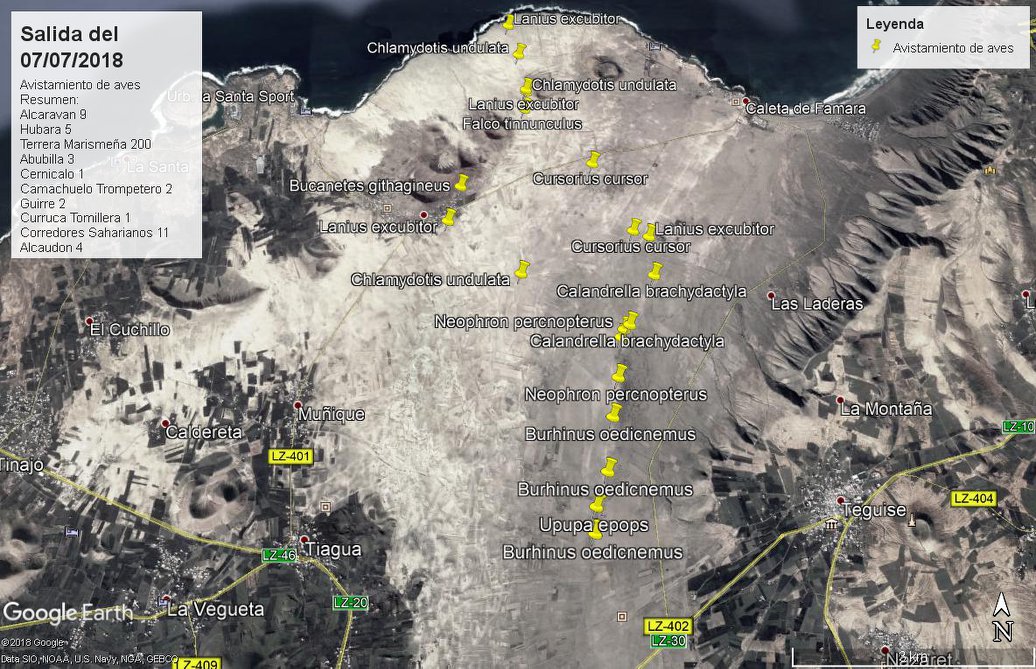 We contacted professor Font, who generously agreed on coming over to Lanzarote and instructing us on the use of the application, converting himself in our first scientific mentor.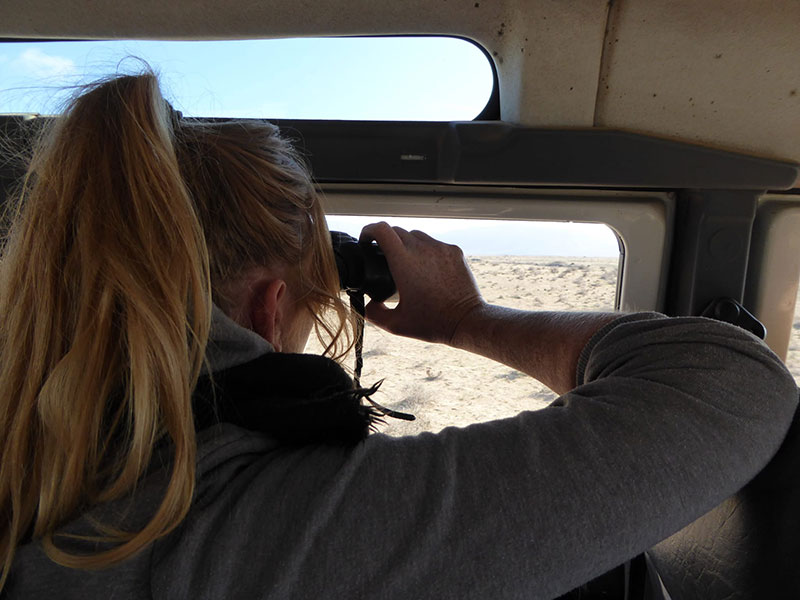 Until now, the bird count is the favourite activity of the group. We enjoy seeing the birds displaying their natural behaviour in the wild. Our bird count cannot be considered a census, it is just a record of the tendency of what we see in El Jable over the years.
With experience we realised that when we observe from the cars cruising really slowly, the cars being our hide, we don´t disturb the birds such as when we walk. The birds are sometimes eating peacefully just few metres away from our car/hide. We even have a theory that the birds got used to the Landrovers!
Some of the birds we see in El Jable
Investigation
Plant Inventory
Most of the plant species represented in El Jable are endemic and some, such as Colchicum psammophilum, are exclusive to the habitat. To be able to identify correctly the different plants, we organise regular workshops led by leading botany specialists. Since we started our project, we learned a great deal about the fascinating life of the vegetation of the desert and this even helps us understand better the behaviour of the animals as well as the different compositions of the soil.
Our mentors patiently answers all our plant consultations any time we stumble upon a doubt and who encouraged us from the very beginning.
It is very interesting to learn about the survival strategies of the plants in el Jable. The rainy period is very short and most of the year the plain looks like a desert but as soon as the first rains come, there are flowers everywhere. In one of our workshops we counted 36 species per m2, which accounts for a very rich biodiversity.
One of our tasks on field days is to follow up the plant phenology in order to follow the tendencies of climatic change.
(Mesembryanthemum crystallinum seeds)