Investigation
Scientific research
Investigation
Scientific Support and Research
Every conservation project needs a scientific supervision because the good will has to be directed in the right direction. This is why all our decisions are carefully planned and consulted. We were very fortunate to be able to count on the generous support and advice from several scientists.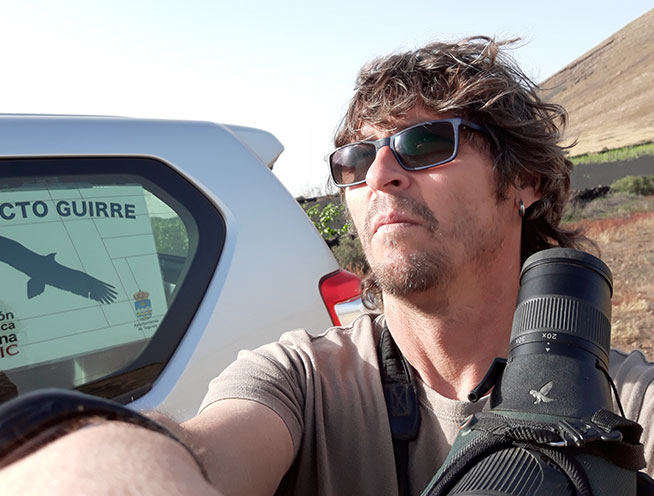 In the beginning we have to mention Walo Moreno, an experienced field technician associated to the Biological Station of Doñana, currently working on the Egyptian vulture recovery project. Walo is sort of a "godfather" of Desert Watch. He helped us with the organization of the quadrants and he is always available for any of our questions.
Another of our gems is Laura Gangoso, a leading specialist on the research of Eleonora falcons in the island Alegranza north of Lanzarote. Her profound knowledge and her enthusiasm are inspiring. Her lectures are legendary. We are very lucky to have her on our side.
Jaime Gil and Marta Peña are our plant mentors. Both renowned ethnobotanists, their knowledge of wild plants and agriculture is incredibly vast. They are also the authors of Lanzarote´s most comprehensive and complete guide of vascular flora, which is our plant reference bible. However it is not only about plants we learned from them. We are very grateful to Jaime for introducing us to the world of insects and other interesting topics.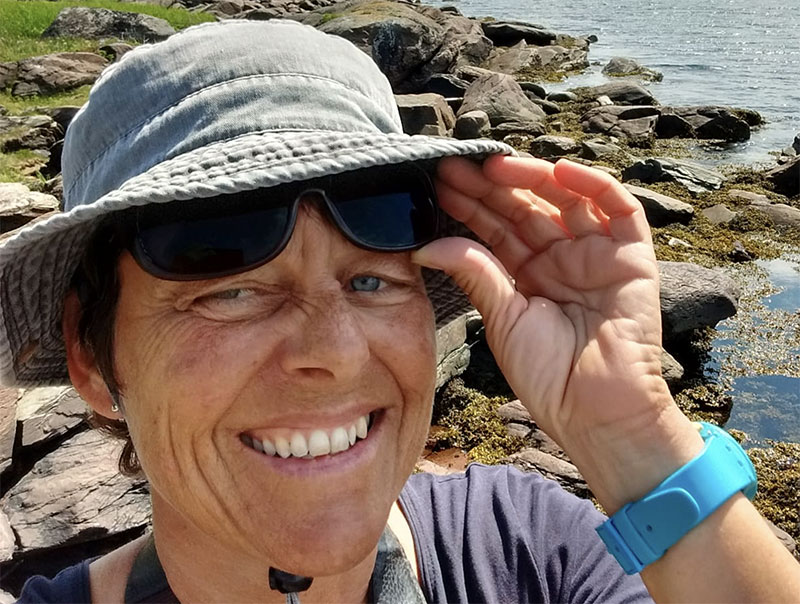 Our profound thanks to Claudia Schuster from GREFA (Group of Rehabilitation of Injured Fauna) for making available to us the knowledge about the small animals of El Jable: the shrews, lizards and geckos. Thanks also for not allowing us to be complacent and making us think twice about everything.
Ulrike Strecker & Horst Wilkens
The Hamburg University scientists, Professor Horst Wilkens and Dr. Ulrike Strecker started research on Lanzarote with the blind crabs in the Jameos del Agua. Their love of our island and their keen observations resulted in the editing of some very useful and interesting guide books about the nature of Lanzarote. Their practical advice to the functioning of the association in invaluable and they are essential for the existence of our association.
Warszaw´s University of Life Sciences professor Pawel Oglecki and his wife Anja have been with us from the beginning and we are very grateful for all the support, friendship and encouragement. Anja and Pawel are big fans of our island´s nature and they have been very our mentors ranging from very specialised consultations to helping us with the rubbish cleanup.
We will never forget the generous help of prof. Xavier Font from the University of Barcelona who taught us how to record biological data but above all who believed in our project before it even started. He took time from his busy schedule to come to Lanzarote to teach us. This gave us the initial push and the confidence that it is all possible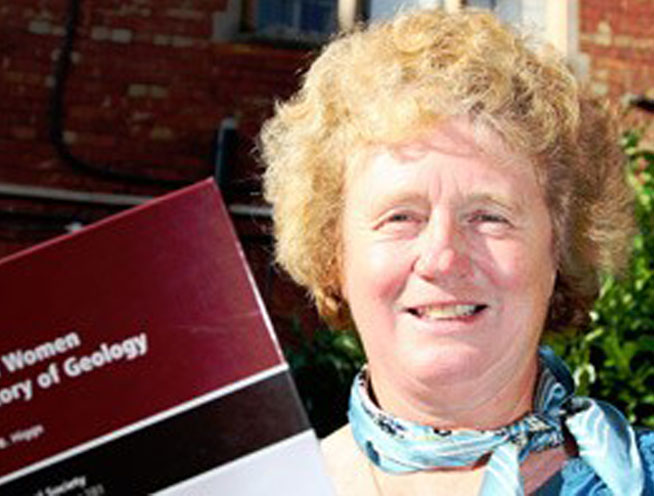 Our most intense cooperation is with the University of Chester thanks to Professor Cynthia Burek. Her energy and no-nonsense attitude made it possible that a lot of new interesting information about El Jable was revealed to us through her students. Cynthia's specialisation is geoconservation (she is the director of GeoMon Geopark) and ever since she has been in our lives, there is not a single Desert Watch volunteer who doesn't know that "Geodiversity underpins biodiversity", a famous Cynthia phrase.
Recently the Chester connection has been enriched by the presence of Dr Matthew Geary, a Senior Lecturer in Conservation Biology of whom we hope to see a lot in the future.
Our profound gratitude to Juan Cazorla from the Biosphere Reserve office, who patiently answers all our consultations on different topics any time we stumble upon a doubt and who encouraged us from the very beginning. Among other things, Juan opened our eyes to the fascinating water culture on the island and he makes us reflect on the search of sustainable living.
We have had the pleasure to welcome among us:
Chester boys and girls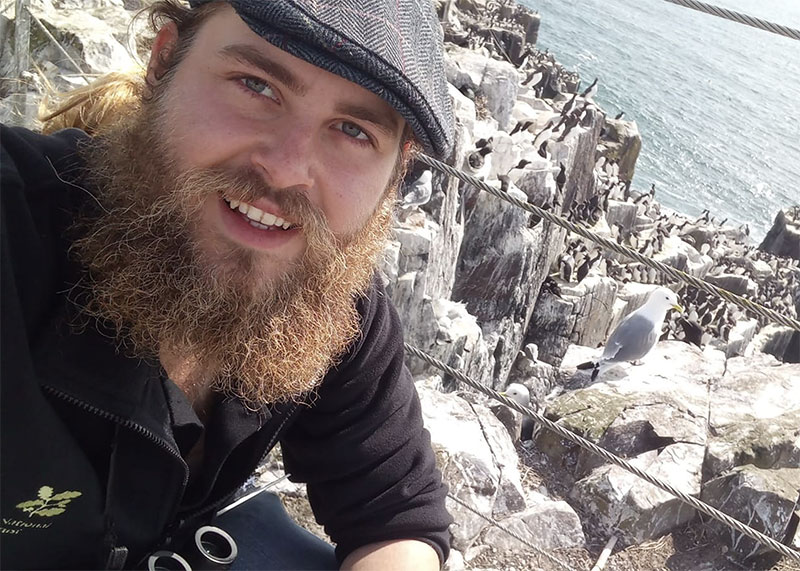 Matthew Scarborough (the original "Chester boy") who, in 2018, fell in love with the cream coloured coursers and wrote a dissertation on the relation between its habitat preference and behaviour. These days Matthew works in conservation on the Farne Islands.
Elizabeth McCollum who, during her study in 2019, followed, every day, the same herd of goat and sheep recording the relationship between them and the cattle egrets. Despite the nasty sunburn, Elizabeth uncovered some very interesting information about the behaviour of these species.
Astrid Marsh conducted a meticulous research about the impact of human rubbish on the mortality of small animals in El Jable.
This research forms part of our "Project in a can", which thanks to the added value of Astrid´s research got the recognition and partial financing from different institutions. During her work she found some undescribed non flying insects and she confirmed that ravens prefer beer cans to soda cans (which we suspected all this time!).
Hillary Spencer from the exotic location of Saskatchewan in Canada, arrived in March 2020, to study the behaviour of our passerines. Unfortunately the research didn´t take place because of the Covid 19 lockup.
There had to be an unexpected sudden return to UK but from the few days that we had Hillary with us, we know that we definitely want her back! Fun, resourceful, interesting…so imagine how her research will be.
 Joe Cooper ("our Joe"), who conducted an exhaustive research on the behaviour of the houbara bustard and its threats.
Armed with infinite patience and a huge Zeiss binocular telescope, observing everyday for months from his waypoints, he provided us with interesting observations about the species but also about other different dynamics in El Jable.
We are anxiously waiting for the result of his study, which should be available by the end of 2020.
Connor Malone was supposed to arrive in April 2020 to study the fossilised insect nests in El Jable. Unfortunately Corona virus spoiled our plans but we hope that in the future this will still happen as the subject is fascinating and Connor thought of an interesting take on a research of this little studied subject.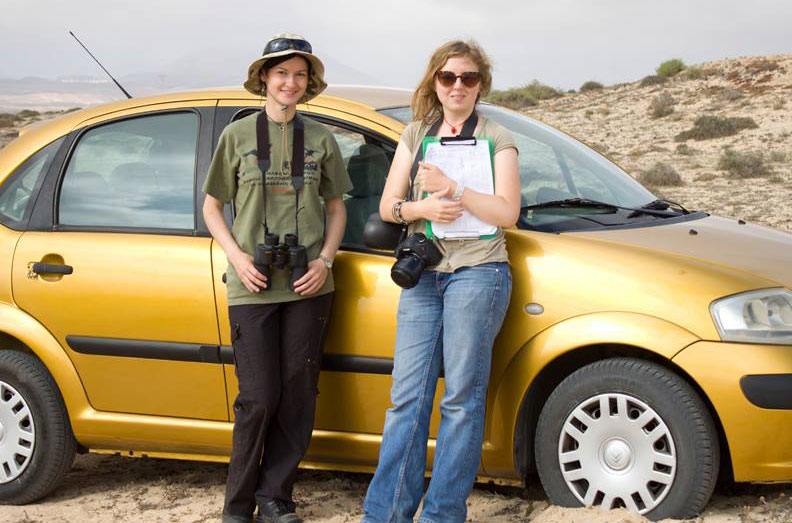 Anna Kamilewitz
& Joanna Żabicka
The first students who came through this program to do research in El Jable in 2018, were from the Warsaw University of Life Sciences, Anna Kamilewitz and Joanna Żabicka, who under the supervision of prof. Oglecki did an interesting study on the ornithological values and environmental threats of El Jable.